Williams Family (UK) Transcript (Uncensored/Uncut)
Beginning
Edit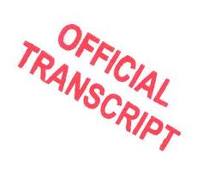 Submission Reel
Edit
Natalie: I've seen that Martin's shifts do vary a lot.
Natalie: He doesn't realize that I've been at work too, so he thinks he can come in and just chill out.
Natalie: (smacks Tyler) That was my face!
Natalie: It's heartbreaking, really... a child can hit you and swear at you.
Natalie: Get in the car, now!
Tyler: Oh, shut up, you big *****!
(Cut to the Hallway, Tyler is repeatedly kicking the door. Natalie comes up to him and Tyler fake-cries.)
Natalie: YOU'RE GOING TO BREAK THE DOOR! SO I SUGGEST YOU STOP!!!
Jo Visits The Williams Family
Edit
Observation Begins
Edit
Tia i don, t wanna wear that here!
Natalie No tia no
Natalie Don t
Natalie Lori put your ****** shoes on
Tyler Dirty
Natalie Where
Observation Continues
Edit
Parents Meeting
Edit
Teaching Begins
Edit
Jo: Hey!
Martin: Come on in.
Jo (to the kids): These are not chairs to have fun in. These are chairs for discipline.
(Cut to Jo and the Williams Family at the table.)
Martin: Tia, sit down.
Tia: No.
Martin: If you don't ****** sit down, yo will go to your naughty chair. (Tia refuses to sit down.) OK. Go sit down then.
(Martin takes Tia to the naughty chair.)
Jo (to Tia): Daddy put you on this chair because why? (Tia just sits there and doesn't listen to what Jo says.)
Martin: Because you wouldn't sit down.
Jo: Now you sit down one minute per year of your age. How old are you? How old are you?
Tia: 4.
Jo: Right, 4 minutes.
(Martin and Jo continuously take Tia back to her naughty chair for 4 minute. She kept escaping. Martin and Jo continuously bring her back until she stays put for 4 minutes. Martin comes back.)
Martin: Tia, the reason you were put here..
Jo: Martin, it's all plain. You got sing song voice. (to Tia) You were put on this naughty chair because you misbehaved. That was naughty behavior. Okay? (to Martin) Firm voice.
Martin: I want you to tell daddy you're sorry.
Tia: Sorry.
Martin: Give me love. (They hug. Jo watches in amazement.)
Teaching Continues
Edit
Natalie: Tyler, you are sitting on the Naughty Chair because you keep hitting everybody.
Tyler: Just Bethany once, I throw a towel, You big fat *****.
Natalie: (laugh) Just stop it!
Tyler: No!
Reinforcement
Edit
Parents Evalation
Edit
Family Test Run
Edit
Jo Says Goodbye
Edit
Family Update
Edit
Ad blocker interference detected!
Wikia is a free-to-use site that makes money from advertising. We have a modified experience for viewers using ad blockers

Wikia is not accessible if you've made further modifications. Remove the custom ad blocker rule(s) and the page will load as expected.