Episode summary
Edit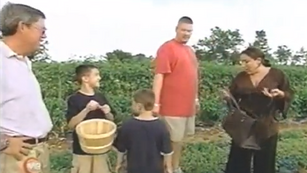 Jo visits Georgetown, Kentucky to help out single dad Scott Terrill (36) with his two unruly young sons: 11-year-old Lane and 5-year-old Tate.
With Scott now raising his boys alone, he doesn't have a clue what to do.
Tate is the ringleader of the double trouble. He can be very explosive and angry by throwing temper tantrums and screaming. He can also be very aggressive with his brother and his dad.
When Tate hits his brother Lane, he will put up a fight.
Due to Scott giving his kids nothing but junk food to eat, Lane has developed a cholesterol problem.
Can Jo help this single dad get it together? Can she help him learn to give his kids proper, healthy meals?
Full episode in Parts 1, 2 and 3 on DailyMotion
Family members
Edit