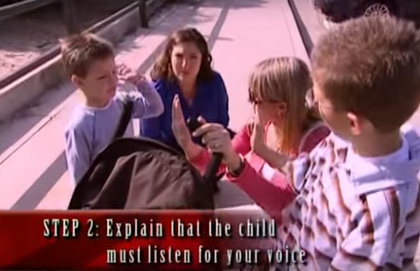 Jo introduced this technique to the Ririe Family to help Blake learn to stay with her on family outings.
1. Explain that the child may walk freely by you.
2. Explain that the child must listen to your voice.
3. If child runs away, tell him/her to stop in a firm voice.
4. If child doesn't listen, he/she must hold onto the stroller.
5. When the child behaves, let the child walk freely.
Learn the Roaming technique - Supernanny website