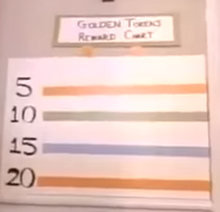 The Reward Chart is a technique used in most families. It is, as its name suggests, a chart that rewards children when they are behaving themselves. Like Timeout, it has many aliases and variations.
Episodes and Variations
This is a list of families who had the reward chart, with the name of the chart in brackets next to the family.