Nicky Clarke (née Smith) is the mom of Cameron (aged 4), Josh (deceased) and Mackenzie (aged 15 months) and partner to Chris.
She had lost control towards her oldest son and blamed it on the loss of her second son.
Trivia
Jo has called Nicky, "Nicola", at one point in the Smith-Clarke family episode, which could suggest that's her real name.
Gallery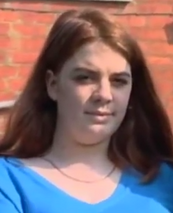 Ad blocker interference detected!
Wikia is a free-to-use site that makes money from advertising. We have a modified experience for viewers using ad blockers

Wikia is not accessible if you've made further modifications. Remove the custom ad blocker rule(s) and the page will load as expected.