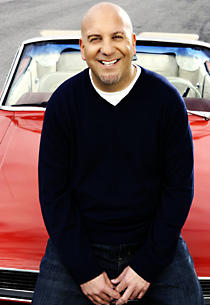 Michael Stephen Charles "Mike" Ruggles III is the Supermanny in two U.S. episodes of Supernanny.
He was born on December 9, 1970 in Chicago, IL, and was the only child in his family. He grew up in the nearby city of Evanston.
Mike's childhood wasn't all sunshine, lollipops and rainbows. He was abused a lot by his own father, and his parents got a divorce when he was just 4 years old.
He is married to Nancy Ruggles (née Flynn), and they have two daughters named Kathryn and Candace, and a son named Mike Ruggles IV.
In the news
Edit
Chicago therapist becomes 'Super-Manny' - Chicago Tribune, 11/13/2008
World's First Super-Manny Mike Ruggles from Chicago - ABC7 Chicago, 11/10/2008
Meet the Super-Manny! - JustMommies.com, date unknown, accessed 2/18/2016
Super-Manny press releases from ABC on The Futon Critic website
What Special Powers Does ABC's Super-Manny Possess? - TVGuide.com, 11/14/2008
Episode appearances
Edit
Ad blocker interference detected!
Wikia is a free-to-use site that makes money from advertising. We have a modified experience for viewers using ad blockers

Wikia is not accessible if you've made further modifications. Remove the custom ad blocker rule(s) and the page will load as expected.