Beginning
Edit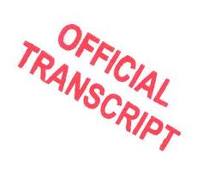 Announcer: "Tonight on Supernanny, Jo meets the Mihaliks "
Donna: Hi!
Announcer: "Blake is riding bikes often in the neighborhood"
Donna: Blake!
(Intro)
Submission Reel
Edit
Jo: Well Let's Take A Look Donna: Hi I'm Donna Mihalik I Have Four Kids
Donna: Blake Is 11
Donna: Cole Is 8
Donna : Aiden Is 3
Donna: And Stephanie is a year and a half
Donna :  Four Yaers Ago Cole Was Diagnosed Leukemia.
Donna: About Two Years Ago, My Husband Steve Passed Away, It Was A Good Timing Sbout In My Backyard It's Posaible. (Footage Of Blake And Cole Fighting Eachother) Donna: Stop!
Donna: Well The Boys Are Terrible Blake Has A Juvenile Dequenint,
Donna: Please Come Help Supernanny.
Jo: I'm On My Way!
Jo Visits The Mihalik Family
Edit
Donna: Hi! Jo : I'm Jo Frost,
Donna: Come In.
Jo: Hi Blake I'm Jo
Jo: Hi Cole I'm Jo
Jo: Hi Aiden I'm Jo
Donna: And this is Stephanie
Jo: Hi Stephanie I'm Jo
Observation Continues
Edit
Parent Meeting
Edit
Teaching Begins
Edit
Jo: If you show mum that you can leave your door unlocked, then the locks can go back on the door again.
Teaching Continues
Edit
Parent Evalation
Edit
Reinforcement
Edit
Jo Says Goodbye
Edit
Family Update
Edit
Ad blocker interference detected!
Wikia is a free-to-use site that makes money from advertising. We have a modified experience for viewers using ad blockers

Wikia is not accessible if you've made further modifications. Remove the custom ad blocker rule(s) and the page will load as expected.