Beginning
Edit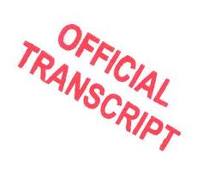 Announcer: "Tonight on Supernanny, Jo meets the Mihaliks "
Donna: Hi!
Announcer: "Blake is riding bikes often in the neighborhood"
Donna: Blake!
(Intro)
Submission Reel
Edit
Jo: Well Let's Take A Look Donna: Hi I'm Donna Mihalik I Have Four Kids
Donna: Blake Is 11
Donna: Cole Is 8
Donna : Aiden Is 3
Donna: and Stephanie's a year and a half
Jo: look at this little sweety
Donna: Blake is hanging out with older kids than his age
Donna: my 3 kids fight over the computer
Donna: they swear at me
Cole: so shut the **** up
Aiden: ******
Cole: oh my ******* god I told you not to do that
Donna: do not say that
Cole: I hope you ******* die mom
Jo: mom how you let the kids talk to you like that
Donna: my sweet love Stephanie is copying the older boy's behavior
Donna :  Four Yaers Ago Cole Was Diagnosed Leukemia.
Donna: About Two Years Ago, My Husband Steve Passed Away, It Was A Good Timing Sbout In My Backyard It's Posaible. (Footage Of Blake And Cole Fighting Eachother) Donna: Stop!
Donna: Well The Boys Are Terrible Blake Has A Juvenile Dequenint,
Donna: Please Come Help Supernanny.
Jo: I'm On My Way!
Jo Visits The Mihalik Family
Edit
Donna: Hi! Jo : I'm Jo Frost,
Donna: Come In.
Jo: Hi Blake I'm Jo
Jo: Hi Cole I'm Jo
Jo: Hi Aiden I'm Jo
Donna: And this is Stephanie
Jo: Hi Stephanie I'm Jo
Observation Continues
Edit
Parent Meeting
Edit
Teaching Begins
Edit
Jo: If you show mum that you can leave your door unlocked, then the locks can go back on the door again.
Teaching Continues
Edit
Parent Evalation
Edit
Reinforcement
Edit
Jo Says Goodbye
Edit
Family Update
Edit