Mackenzie Clarke is the youngest son of Chris and Nicky and youngest brother to Cameron (aged 4) and Josh (deceased).
He was occupied by a playpen for up to six hours, possibly due to his parents dealing with his out of control brother. This has shocked Jo who believed he should have been stimulated more.
He was 15 months old on Supernanny and now, he is 11 years old in 2017.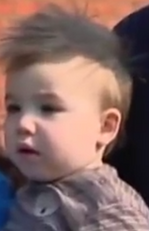 Ad blocker interference detected!
Wikia is a free-to-use site that makes money from advertising. We have a modified experience for viewers using ad blockers

Wikia is not accessible if you've made further modifications. Remove the custom ad blocker rule(s) and the page will load as expected.