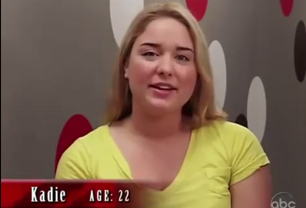 Kadie Sue Anderson (born February 15, 1988) is the nanny of Jack, Josh, Sean, Max, and Mia Swift. Kadie gave Supernanny a call because she was concerned about the children's safety, especially baby Mia.
When she meets Jo, Kadie explains that there are no rules in the house, and the parents have never given her a game plan on what to do when the boys misbehave. However, Jenny and Tony expect Kadie to deal with the children for them, even though they're not doing anything.
She was 22 years old when she appeared on "Supernanny" and is now 30 in 2018.