Episode summary
Jo visits the Hallenbeck Family in Mesa, Arizona. Patricia (57) and Cliff (65) are grandparents who should be enjoying their golden years. But instead, their daughter Kristin (25) still lives with them and has two boys: Jordon (6) and Jaydon (4) whom she expects her mother to raise while she surfs the net, watches TV and texts friends.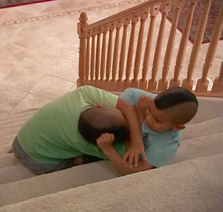 Kristin doesn't get along with her own parents and the lack of respect has carried into the next generation. The boys completely act out and like their mother, have no respect for their grandparents. They walk all over their grandparents who are exhausted by their constant fighting, backtalk and misbehavior.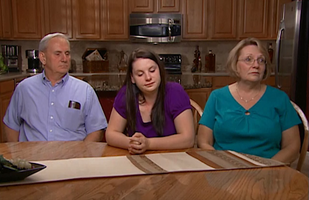 Kristin openly criticizes and undermines her mother over things like what her kids eat and whether or not the children need to follow their grandparents' wishes.
Jo candidly admits she's horrified, disgusted and "gobsmacked" by Kristin's selfishness, dependence, and her inability to pay rent, and plans a serious wake-up call for this family. But is Jo too late to make a difference?
Transcript
Episode transcript on Ark.TV
External links
People
Family Members
Experts