Episode summary
Edit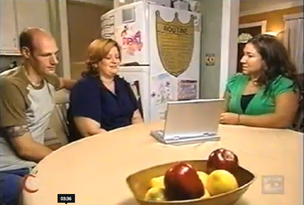 Jo Frost heads to Scotch Plains, New Jersey to meet Debbie and Joe Citarella. They have four children and no control over them. Even though Joe is a cop, he can't control his children. Debbie finds the children's misbehavior hilarious and laughs about it. Rebecca and sister Sarah are hard to control and set in their ways. Hannah has made a habit of shoplifting and Joshua is a little brute.
Debbie's Pinterest page of family road trips
Tips on Road Tripping Facebook page -  Another record of family road trips
Tips on Road Tripping blog - More newsy, with actual tips, but still records family road trips
Crowdfunding page to support repairing the family dog's hip
Family members
Edit
Full Citarella Family episode on YouTube
Ad blocker interference detected!
Wikia is a free-to-use site that makes money from advertising. We have a modified experience for viewers using ad blockers

Wikia is not accessible if you've made further modifications. Remove the custom ad blocker rule(s) and the page will load as expected.