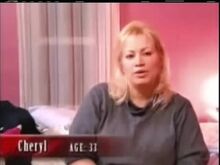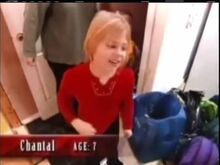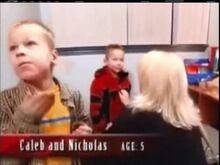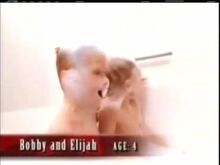 Episode summary
Jo Frost is in Aurora, Colorado to meet Cheryl Carsley (33), a divorced mother of five children, including two sets of twins, who is seeking a college degree to hopefully become a teacher. Her 7-year-old daughter Chantal and two sets of twin sons: 5-year-old Caleb and Nicholas and 4-year-old Bobby and Elijah are driving her crazy!
The children show no respect towards their mother, throw tantrums, hit, kick, and trash their home on a daily basis.
This episode introduces yet another form of timeout technique called the Thinking Pond.
In the news
Supernanny tackles weather - TV show comes sliding into the state - Concord Monitor, 12/16/2005. In this article we learn the Carsleys live in Enfield, NH.
Family members
Caleb and Nicholas Carsley, 5
Bobby and Elijah Carsley, 4