Beginning
Edit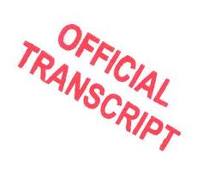 Submission Reel
Edit
Denise Get over here
Denise No
Denise Stop it Stop
Denise Bella Stop it Please
Sam No
Bella i want it
Denise Get up
Denise i don,t wanna hear that Kicking
Jo Visits The Bruno Family
Edit
Observation Begins
Edit
Mariah Hi
Mariah On my hip. This one.
Mariah Mom helps me with my therapy. i like to be with my mom.
Denise Your swinging around i don,t want you to playing with This
Denise Bella
Denise Don,t make me chase you
Denise Get in your chair
Denise Get in there and sit there Don,t Move i will set the time your gonna be end this whole afternoon
Denise Sit
Observation Continues
Edit
Parents Meeting
Edit
Teaching Begins
Edit
Bella I hate the Naughty chair.
Bella: I Hate you!
Denise:I can't believe she's doing this.
Denise: Walk down the steps your gonna fall
Bella: Sorry Mom.
Denise: Thanks for apology.
Denise:I Love You
Teaching Continues
Edit
Reinforcement
Edit
Jo Says Goodbye
Edit
Family Update
Edit
Parents Evalvaction
Edit
Ad blocker interference detected!
Wikia is a free-to-use site that makes money from advertising. We have a modified experience for viewers using ad blockers

Wikia is not accessible if you've made further modifications. Remove the custom ad blocker rule(s) and the page will load as expected.